Since 2004 Tamindir.com serves the internet enthusiasts as the most popular download source in Turkey. Today has become the most visited technology news and download web site in Turkey.
Within 12 years, Tamindir.com has fit in the technological informative news and blogs compartments of web publishing as well.
Tamindir.com embodies more than 43.000 apps's links, 17.000 news and blogs on its web pages. Today, according to verified analysis data; Tamindir.com has an average of 230.000 downloads per day.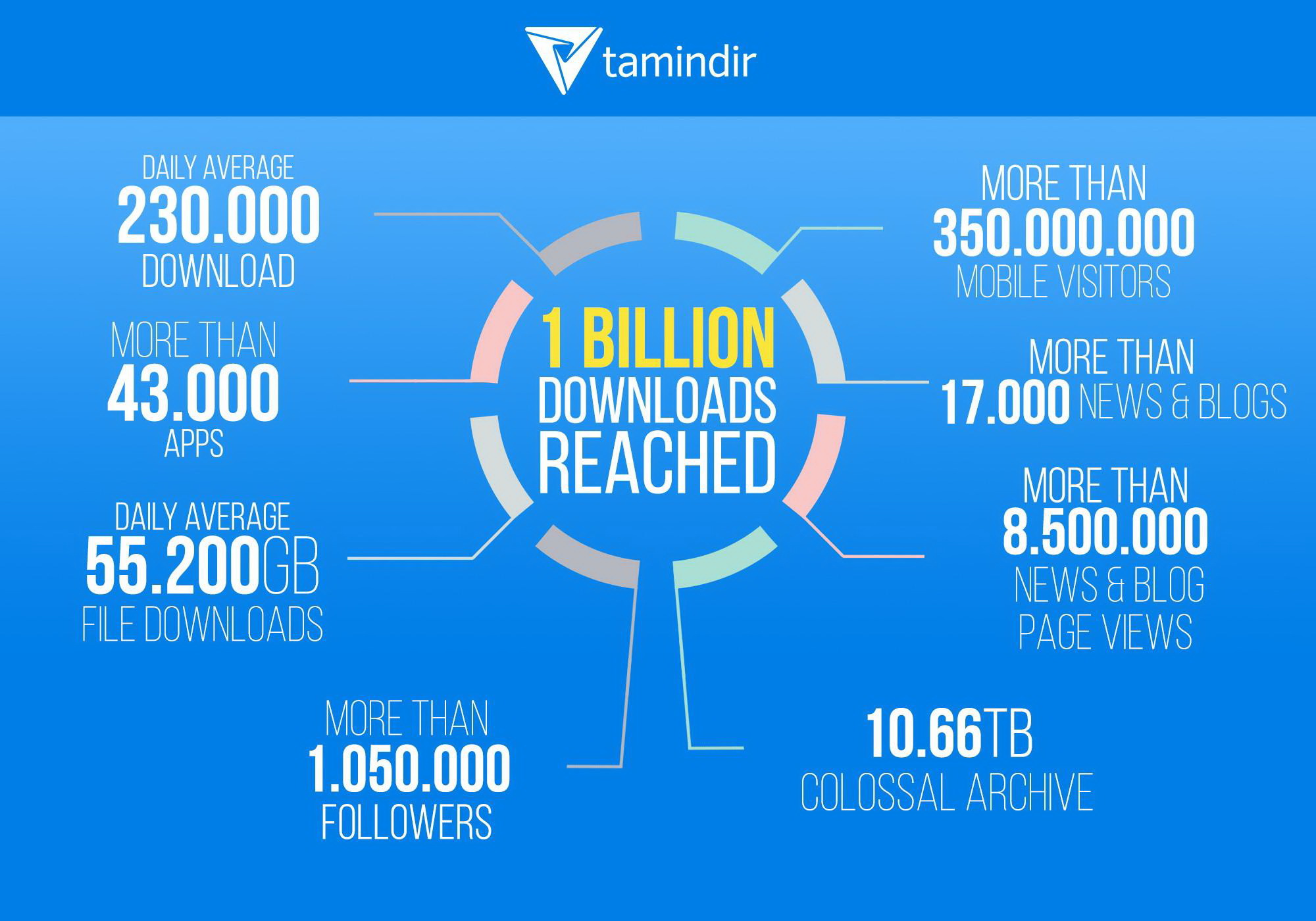 On mobile platforms Tamindir has reached 350 million visitor since 2013. On the other hand social media potential for Tamindir.com has reached 1.050 million followers in a very short time period. As a 12 year old Technology platform, Tamindir.com has achieved many content management triumphs as Golden Spider Information Award and like.
Today, Tamindir.com followers downloading 55.200GB of data from average daily from 16.66TB of gigantic archive while an estimated number of 8.500 million of blogs and news readers blending within their own unintentionally self created and preserved community.